Custom Crystal Essential Bracelet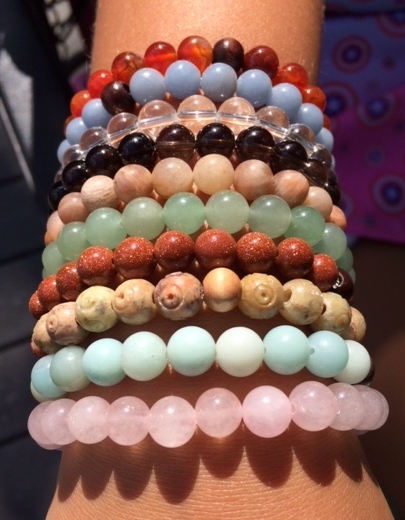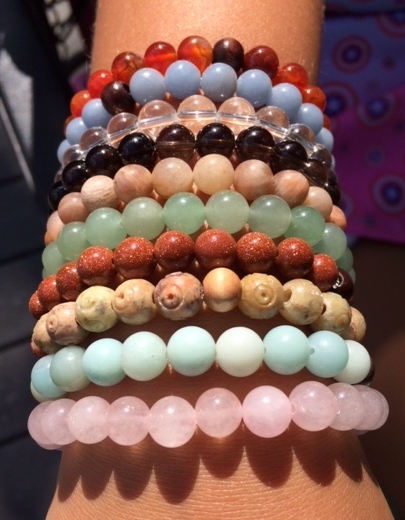 Custom Crystal Essential Bracelet
Energetic Support Bracelets - custom designed for your intention!
This offering is for you if you need some energy support! I have a long list of crystals available to chose from if you happen to know the stone that you're looking for!
If you're not sure which crystal is right for the job. Simply select "I Need Help Choosing" and I'll contact you to find the right crystal for you! I'll work with you and pick the perfect crystal to support you. I can help you choose one for yourself or as a gift!
Low tech, high vibe, simple but powerfully focused to hold space for your intentions.
When you want to clear out your distractions and step forward into your dreams, the energy of the crystal you choose will support you.
Each crystal has a different energy. The bracelet is simply designed and is made of one type of crystal and one wood bead. The crystal holds a specific energetic resonance and the wood bead grounds the energy to you.
The pictures below show a typical representation of the bracelets available. Each one is custom made for you with natural crystals and stones, so there may be slight variations to color. I let mother nature do her thing, she's an awesome artist.
Materials:
- Crystal Bead, 8mm
- Eco Friendly Wood Bead, 8mm
Size: 7 1/2 inch to 8 inch stretchy bracelet (please specify when ordering). A good rule of thumb is to take your wrist measurement and add 1 inch to find your bracelet size. The most common size is 7 1/2 inches.
Before mailing, this bracelet will be cleared, activated, and blessed to support the spiritual growth and highest good of the wearer.
You'll receive a link to instructions on how to program your bracelet (and other crystals) for your intentions.
____________________________________________________________
Important: Please note that the metaphysical or healing properties listed are collected from various sources. This information is offered as an intention and not meant to treat medical conditions or guarantee any specific results. The results are up to you. <3

Bracelets pictured are examples, yours will be custom made for your order!